Skip to Main Content
It looks like you're using Internet Explorer 11 or older. This website works best with modern browsers such as the latest versions of Chrome, Firefox, Safari, and Edge. If you continue with this browser, you may see unexpected results.
Presentation
Opening the Black Box: A behind the scenes look at the digitization of the University of Illinois' Hōrai no makimono
Steve W. Witt (Director of Global Studies, Head of the International and Area Studies Library, University of Illinois at Urbana-Champaign)
Click on the Image Below to View the Presentation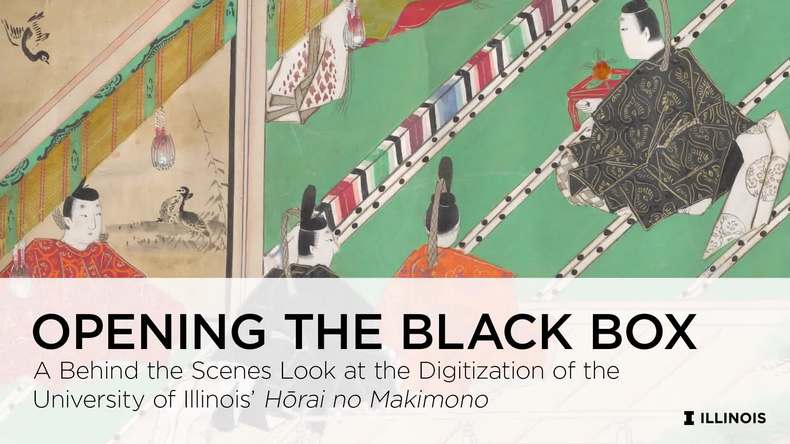 Q&A Instructions
Please email swwitt@illinois.edu with your questions on this presentation. We look forward to hearing from you!
North American Coordinating Council on Japanese Library Resources
北米日本研究資料調整協議会
Copyright 2017
Contact the Webmaster